Organizational Development and Career Consultancy
Organizational Development Consultancy aims to develop manpower on a proper line for the company vision by designing a corporation's future from today.

BNS Turkey®, Personal Development and Career Consultancy is to guide person to reveal its "Real Potential" in order to make a difference individually and to create high-performance by being supported by 5 Steps Leadership Communication.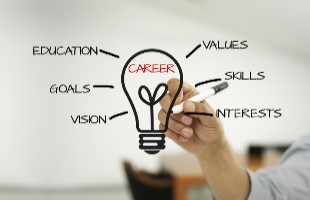 Career Management ensures others know about you and your value.
Although Career Management is one of the five phases of career development planning in our model, it is deliberately front and center since activities related to career management are relevant to all the other phases.
BNS Turkey® Our fields of activity within the frame of Organizational Development and Career Consultancy involve the main topics and contents below.

Creating Individual Awareness




Personality Analysis - Determining Competence Area




Career Planning and Career Counseling




Training Needs Analysis




Personal Quality in Life




Creative thinking




Effective Communication and Body Language




Inter-individual Communication




Control of Emotions




Emotional intelligence




Creating Self-confidence



Success Planning with Targets




Personal Brand Strategy




Motivation for Success




Personal Leadership




Negotiation and Persuasion Skills




Presentation Skills




Conflict Management




Management of Difficult Situations




Problem Solving Methods




Stress and Time Control




Result-oriented Time Management



Don't be afraid to take a big step if one is indicated. You can't cross a chasm in two small jumps.
David Lloyd George