Sales Skills Development Workshops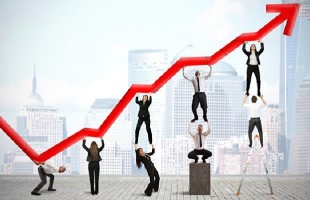 Sales are one of the most important functions of today's businesses. "Sales Team" is almost the only department of a company which can be measured the easiest and also evaluated the fastest.
Sales team's most important priority is to be successful and to make this success sustainable, in a course which is equipped with competition, business life's written and unwritten practices, laws, customer satisfaction, corporate principles and rules.
BNS Turkey®, intends to develop Sales Managers' and Professionals' competence and bring them a new point of view which makes a difference on the way to be an important member of Winning Sales Team. Custom-made training designed for sector and companies are explained by practical systems that are proved to be successful.
Focused Topics and Competences
Basic Sales Skills




Advanced Sales Skills




Creative Sales




Psychological Anatomy of Sales




Customer Focused Sales Theories




Customer Relations Management




Companies Strategic Sales




Large Customer Management




Successful Sales Organizations




Regional Management in Sales Companies




Distribution Channel Creation




Bank Sector Sales Training




Insurance Sector Sales Training




Service Sales



Dealer-Customer Selection Diagrams




Dealer-Customer Development




Channel Management Systems




Creating and Attaching Sales Budget




Distribution Zones Route Systems




Field Inspection




Important Customer Management




Creating Competition Formula on the Market




Sales Presentations




Effective Negotiation in Sales and Handling of Conflicts




Sales Evaluation and Reporting Systems




Product and Brand Management




Seller Orientation Training




Fundamental Law and Financial Information for Non-Financiers
Successful people in this world are those who get up and look for circumstances they want. If they can't find them, they make them.
Bernard Shaw