Leadership and Coaching Skills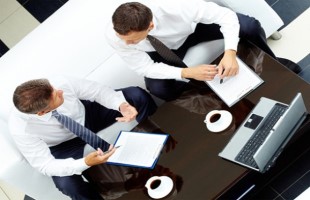 Leader, who needs to have leadership skills, is essentially the most important individual of the "Team Game." A manager who is liked, respected and well accepted can only be defined as a leader.

BNS Turkey®, to give managers, the management skills to transmit their own competence, in all conditions and environments to their teams by "Skill Guidance" and also to equip them with indispensable attitudes, approaches and points of view for a Winning Team while the motivator role is the main priority in the team game.
Leadership interaction for a Superior Performance Coaching aims to make participants aware of their own lifestyles and develop their most appropriate methods to create Individual Differences and Awareness.
By discussing the concepts of Individual Leadership and Interaction, communication, common communication and perception code, participants will enhance the knowledge and skills of eliciting appropriate interaction and cooperation with personality types as well as defining Performance Criteria for the team that they manage.

Coaching in Management and Mentor Behavior




Situational Leadership Skills




Effective Leadership Process




Effective Communication Techniques




Performance Management




Management by Objectives




Effective Delegation



Leadership and Motivation




Effective Decision Making in Management




Communication Between Management Line




Coaching and Coaching Communication




Executive Coaching




Generations and Conflicts in the Company




Sales Team Management



The created world is but a small parenthesis in eternity, teaching enough to human.
Sir Thomas Browne