Team Spirit and Corporate Culture Workshops
Team Spirit, Collaboration and Common Communication Encoding are the ones who are most successful in team games, knowing and practicing the abilities of themselves and their teammates. It is clear that today's most important concept is "Effective Leadership, Creating Competitive Advantage and Internal and External Cooperation".

Often Individual and Organizational Awareness while Developing Team Spirit and Co-operative Behavior; There are unclear and unfair rules and standards and problems in loyalty and belonging.

Personal Perception in Creating and Teaming Collaboration Participation aims to make people aware of their own lifestyles and develop the most appropriate methods for their personalities to create individual differences and awareness for use in their professional lives.
By discussing the concepts of Individual Leadership and Interaction, communication, common communication and perception code will enhance the knowledge and skills of creating appropriate interaction and cooperation with personality styles.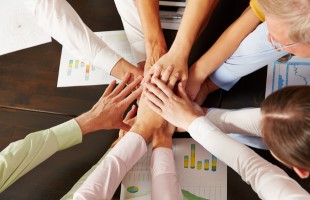 Common Communication Coding




Collaboration and Problem Solving




Finding Value in a Large Image




Winning Team Creation




5 Steps Leadership Communication



Individual Awareness and Communication




Motivation and Superior Performance,




Result-oriented Time Management,




Stress and Conflict Management,




Skill Guidance



The Minstrel is the one who changed the habits.
Esop