Banking and Financial Product Sales Training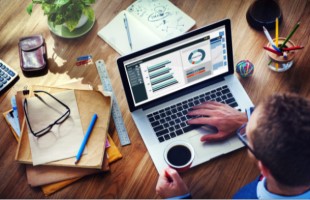 In Today's World; Banking, Insurance and Financial Services are aware that competitive pressure is increasing more than ever. Financial Products and Services are always tailored to a specific customer, their particular needs and situation. However, meeting the needs of each corporation and individuals is getting harder day by day.

Marketing and Sales Activities for Financial Products and Services is totally different from other sectors. It has already intangible part that we can not deal with Classic Sales techniques. It should be keep in mind that, a sales activity starts with refund of the product and to ensure the smooth running of refund. Extending sustainable long-term growth is related to re-use of funds and customer loyalty. "Profitability, Productivity and Follow-up" factors in this cycle's continuity are obvious in terms of Finance Sector.
Customer Communication and Basic Concepts




Transmitting the "Communication Dimension" Related to Customers




Identify Sector Customers




Why Lost Customers Do Not Work With the Corporation?




Existing "Why Do Clients Work with the Corporation?




Criteria for Customer Portfolio Analysis




SWOT Matrix Analysis for Customer Portfolio




Customer Segmentation



Services to be Offered to Customer Segment




Potential Customers



Lost Customers

Portfolio Analysis and Sales Action Planning Tools

Offering a Product / Service Offer for a Customer Portfolio Target

Customer Objections and Negotiation Skills

During the presentation, the "Body Language Analysis"

Where and How to Use Customer Development Tools

The important thing is not to be smart, but to use it reasonably and timely.
Descartes